Botox
The Townshend Skin Clinic is now closed.
Dr Askari Townshend has opened a new clinic in the City of London - ASKINOLOGY - offering the same range of treatments including laser hair removal, Botox®, dermal fillers and Dr Zein Obagi's new range, ZO Skin Health.
Call 0207 0432233 to speak to an expert to help you make the change! .
Read more at www.askinology.com
Closest underground stations are Bank and Liverpool St.
To keep up with the latest news on the new clinic, you can follow us on twitter @ASKINOLOGY, Facebook and Instagram.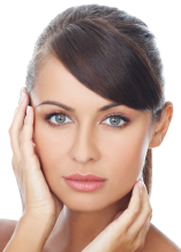 Botox® (Botulinum toxin) treatments to smooth lines around the eyes, forehead, lips and nose are hugely popular because they produce great results every time.
Used for over 30 years they are painless, quick and completely safe when in expert hands. Results are seen after just a few days and last at least three months, longer with regular treatments.
Treatment is only offered after a full medical consultation but takes only a few minutes and leaves little trace - no one need to knowf!
Click here to find out more about Botox treatment for excessive sweating
How it works
As the many muscles in your face contract to form expressions, they wrinkle and crease the overlying skin. Over the years, these wrinkles increase in severity and number. Botox® stops these muscles contracting as strongly and so lessens the appearance of fine lines and wrinkles. The use of Botox® early on can help reduce the number and severity of future lines.
Because Botox® affects contraction of muscles, it is used to treat expressive lines (those that are seen when we use our facial muscles). It will not improve lines that are present at all times though dermal fillers may be able to help with these.
Areas that can be treated
We price our Botox® by the area. The popular areas treated are:

Crow's feet (lines around the eyes which worsen when smiling)

Horizontal forehead lines

Glabella frown lines (vertical lines between the eyebrows)

Other areas can be treated such as bunny lines (at the top of the nose), lines around the lips and neck bands.
FAQ's

Who will perform the treatment?
Dr Townshend performs all treatments and follow-ups personally. Trained at the Royal College of Physicians and with over 10 years' experience, Dr Townshend practices advanced techniques as well as anti-sweating treatments.
The results from your Botox® treatment will only be as good as the person treating you. It is important to ensure that the person treating you is fully qualified. Doctors are governed by the most strict rules set down by the General Medical Council and Department of Health.
Does it hurt?
The needle used is extremely fine and the sensation is comparable to a mosquito bite. Only a few injections are required in specific areas minimising any discomfort.
Is it safe?
Millions of aesthetic Botox® treatments have been performed over more than 30 years with no serious adverse events. There may be slight swelling or redness around the injection site for a short time and some people complain of a mild headache though this is not common.
Other treatments for lines and wrinkles: